The city's postal service handles an average of 3.35 million letters and parcels each day, making it far from obsolete in the age of email. We post a letter in Wan Chai and follow its journey to an address in the New Territories.
Sunday, 05 August, 2018, 10:00am
Every day, the government-owned utility handles an average of 3.35 million letters and parcels, destined for local and international addresses. That equates to about one item for every two residents of the city.
Despite the increasing digitisation of communication and growing competition from private parcel delivery services, Hongkong Post recorded an operating profit of HK$153 million (US$19.5 million) in the 2016-17 financial year. The service pledges to deliver small local letters within one working day, a target it says it meets 99.9 per cent of the time.
Whether senders post their letter at one of the city's 125 post offices or in one of more than 1,150 stand-alone postboxes, it is the start of a meticulous process – one we learned about when we followed a letter posted one morning at the Wan Chai Post Office in Wu Chung House to the Morning Post Centre in Tai Po, New Territories.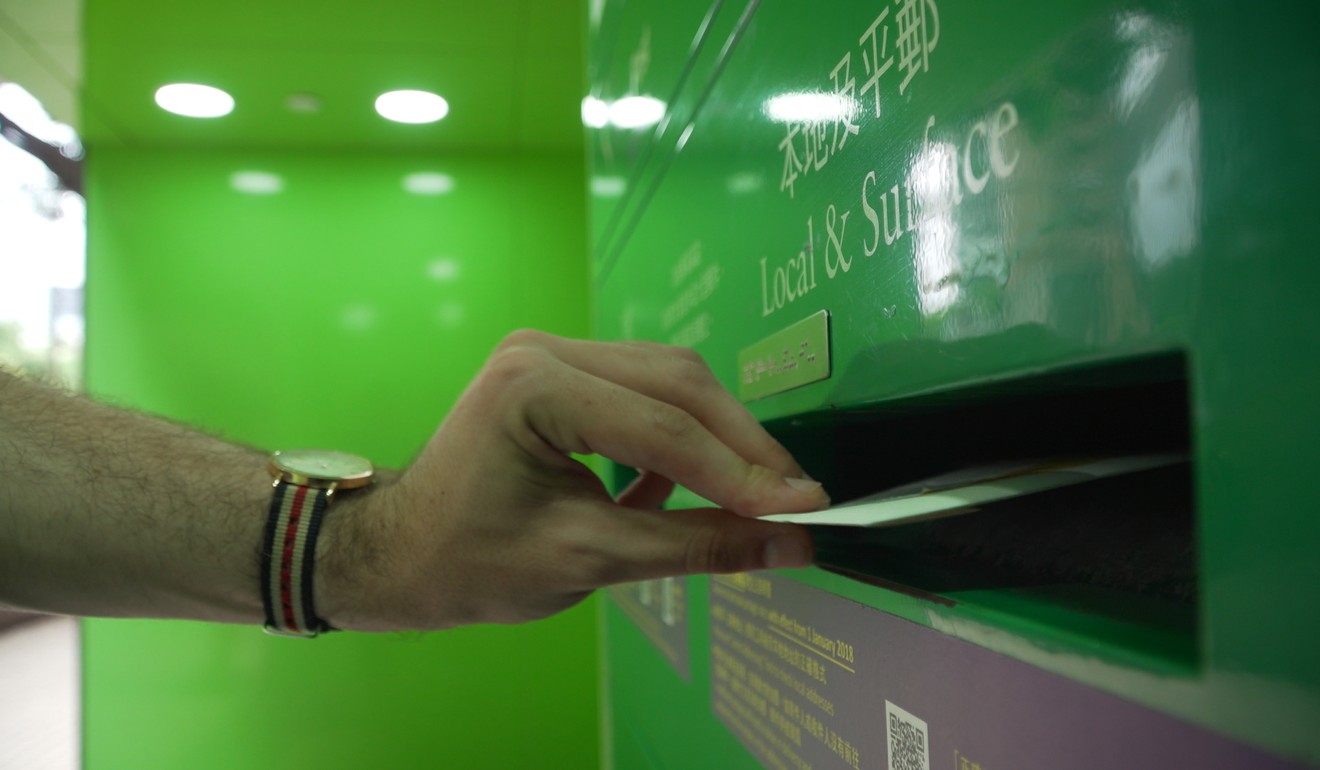 At about 11.30am, a postal worker arrives at Wan Chai Post Office – code-named WCH – empties the postbox and seals a white postal bag containing the mail collected.
The bag is then taken to a back room, where basic details are logged in a computerised system, including the number of bags the postman has brought back, and their next destination. The bags are tagged with a coded sticker – in this case mostly CMC, indicating that its next stop is the Central Mail Centre.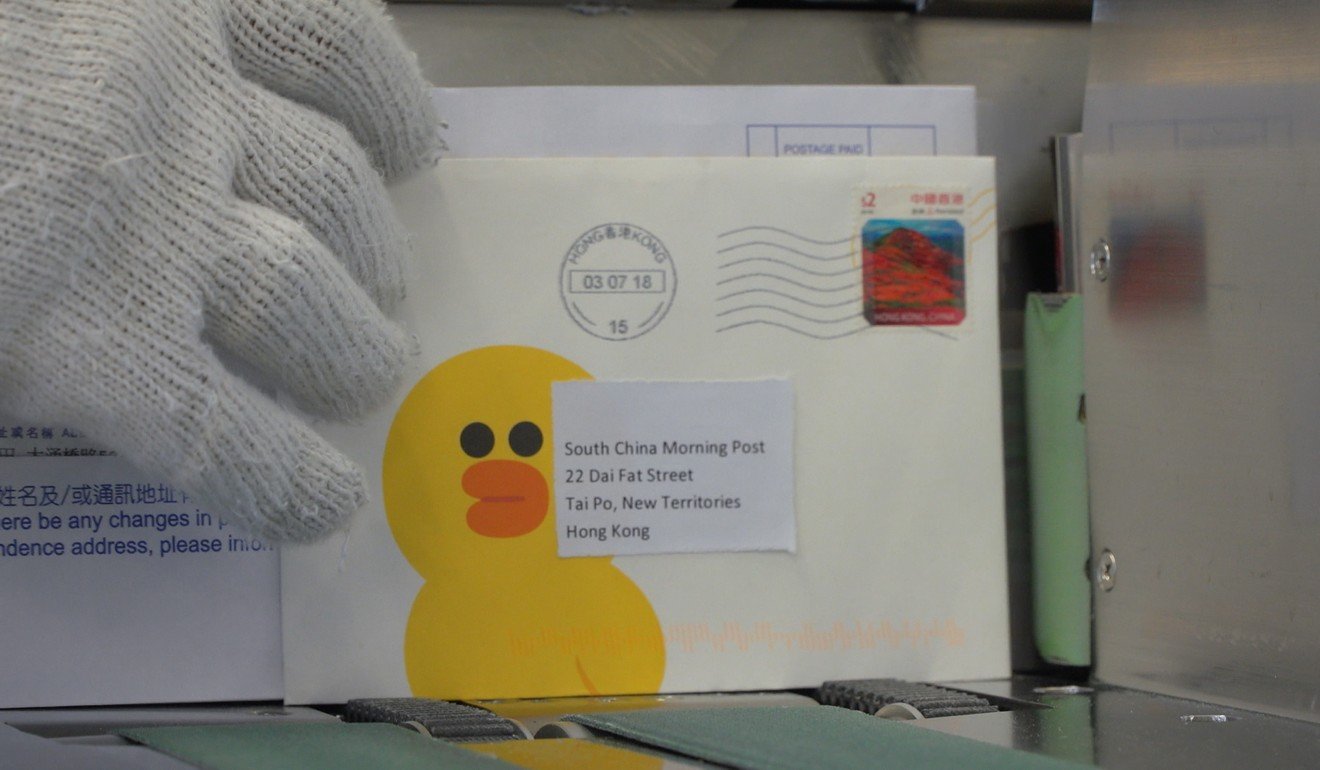 The mail bags are then loaded into one of Hongkong Post's 200 vehicles, before being taken the 30 minutes to the six-storey CMC in Kowloon Bay, where all mail posted locally is taken for processing. (Airmail is sent to the Airport Mail Centre, where it is screened before being loaded onto aircraft.)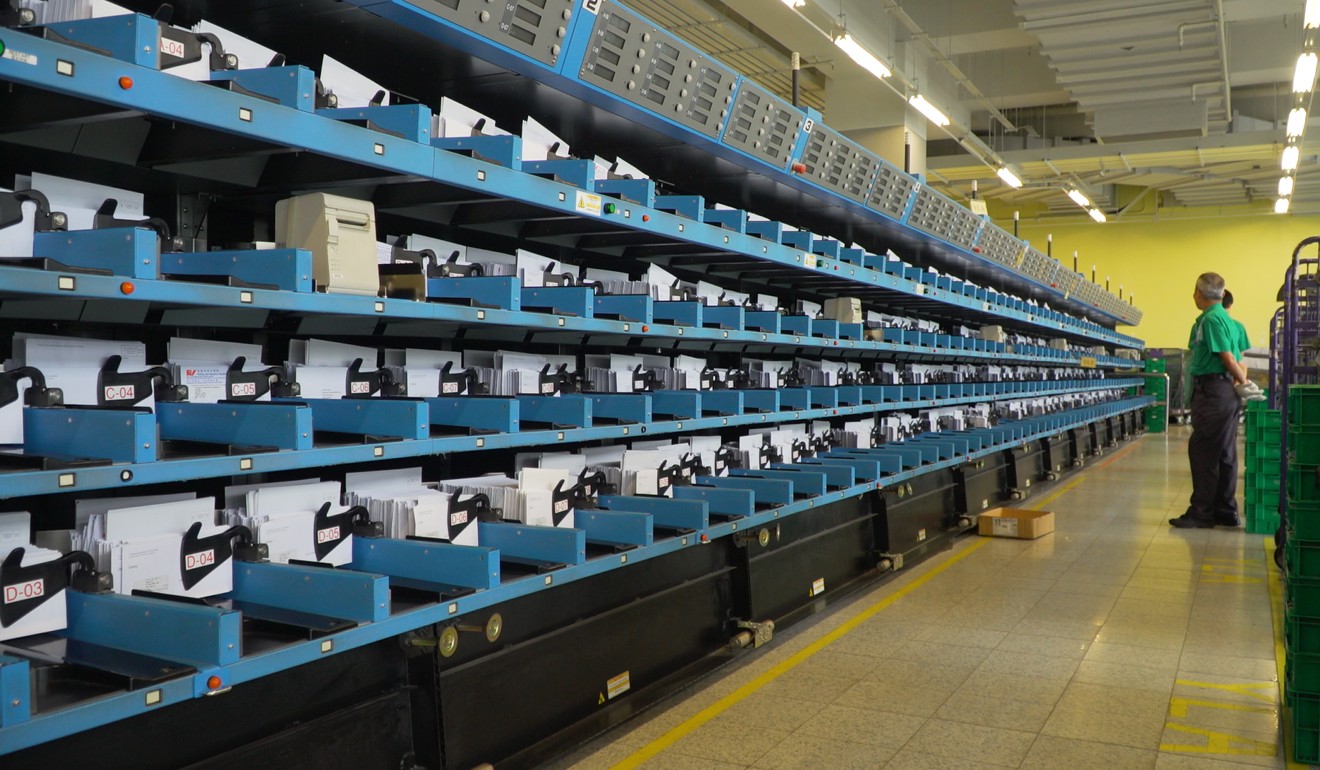 On arrival in Kowloon Bay, the bags are put on trolleys and taken to the second floor for processing. Three staff empty the mailbags and place their contents on a conveyor belt.
First, the letters are transported to a large machine called a segregator drum, which sorts them according to size. Small letters drop through slats in the revolving drum for automatic machine sorting, while oversized packages are redirected by the machine for manual sorting.
Next, to determine whether letters have the correct paid postage stamp, a machine called a stamp canceller rapidly weighs the letters, verifies the stamps' authenticity, and prints a postmark on the stamps to make sure they cannot be reused.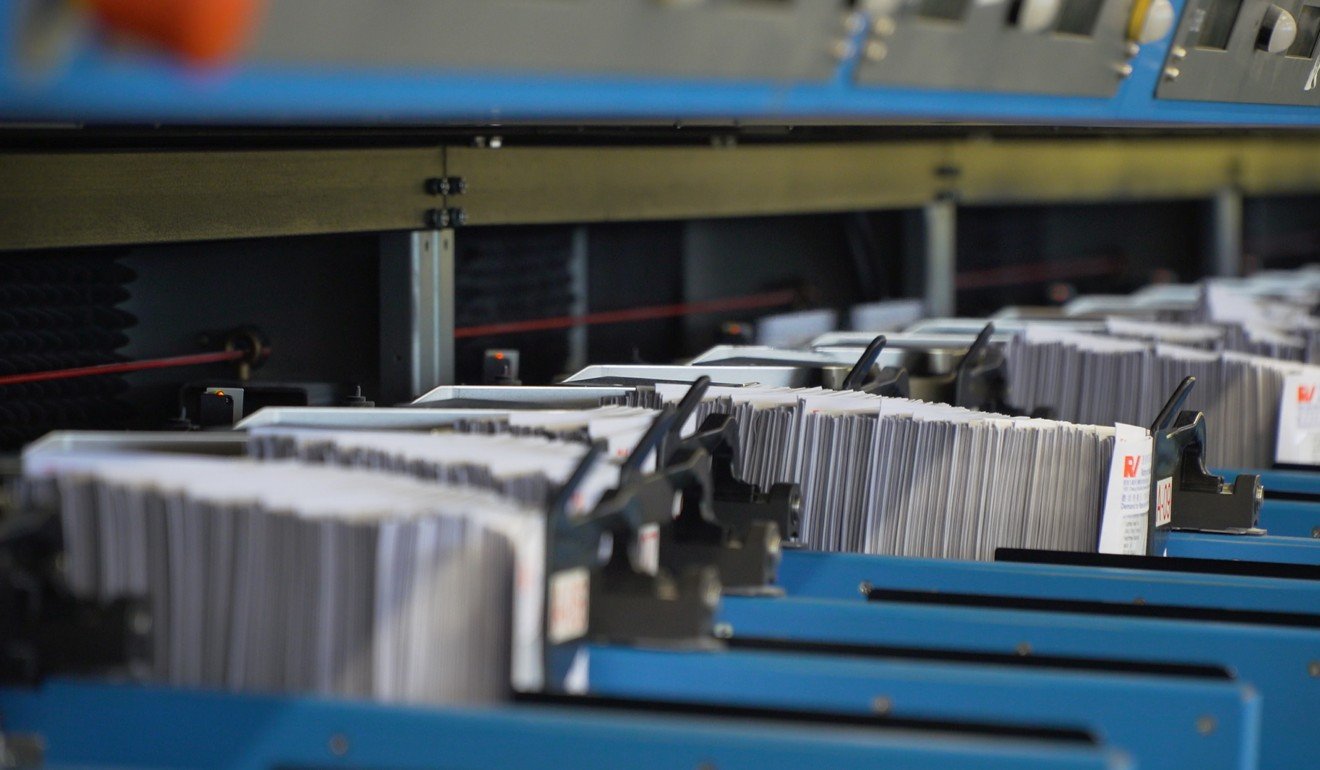 Those that pass this test are shunted along to the Optical Character Recognition (OCR) machine. Here, in less than a second, the letters will be scanned using laser technology to read the address, and a bar code printed on the letters that contains processing information.
Although most letters are processed without any problems, there will be some with illegible handwriting or incomplete addresses that the OCR cannot process. These letters will be handled manually instead.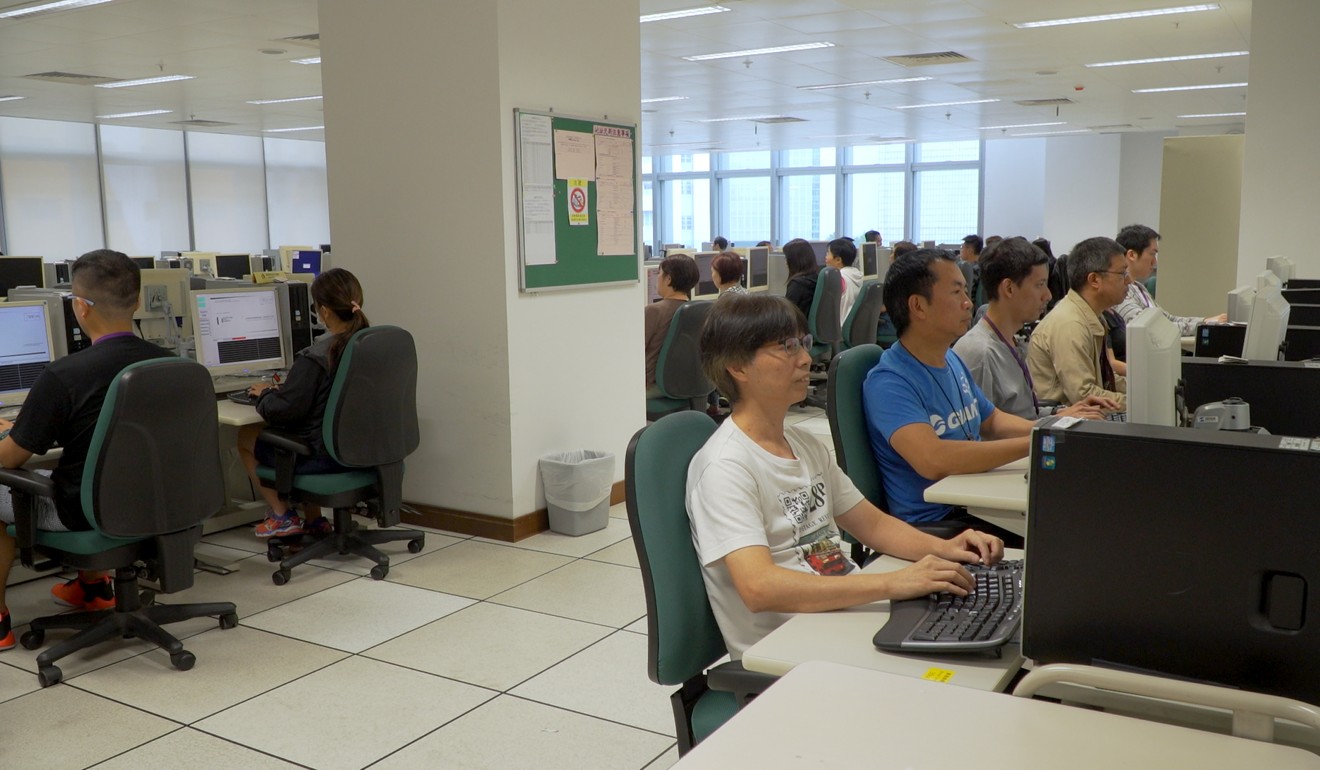 Letters that cannot be sorted will be sent downstairs to what is macabrely known as the "dead letter office", for manual processing.
Among letters that end up here are those addressed to Santa Claus, which inundate the post office over the Christmas season – but these are not classified as undeliverable if they bear a stamp and a return address.
Every year, Hongkong Post offers a "letter to Santa Claus" service, and any child who writes to Santa will receive a Christmas card in return.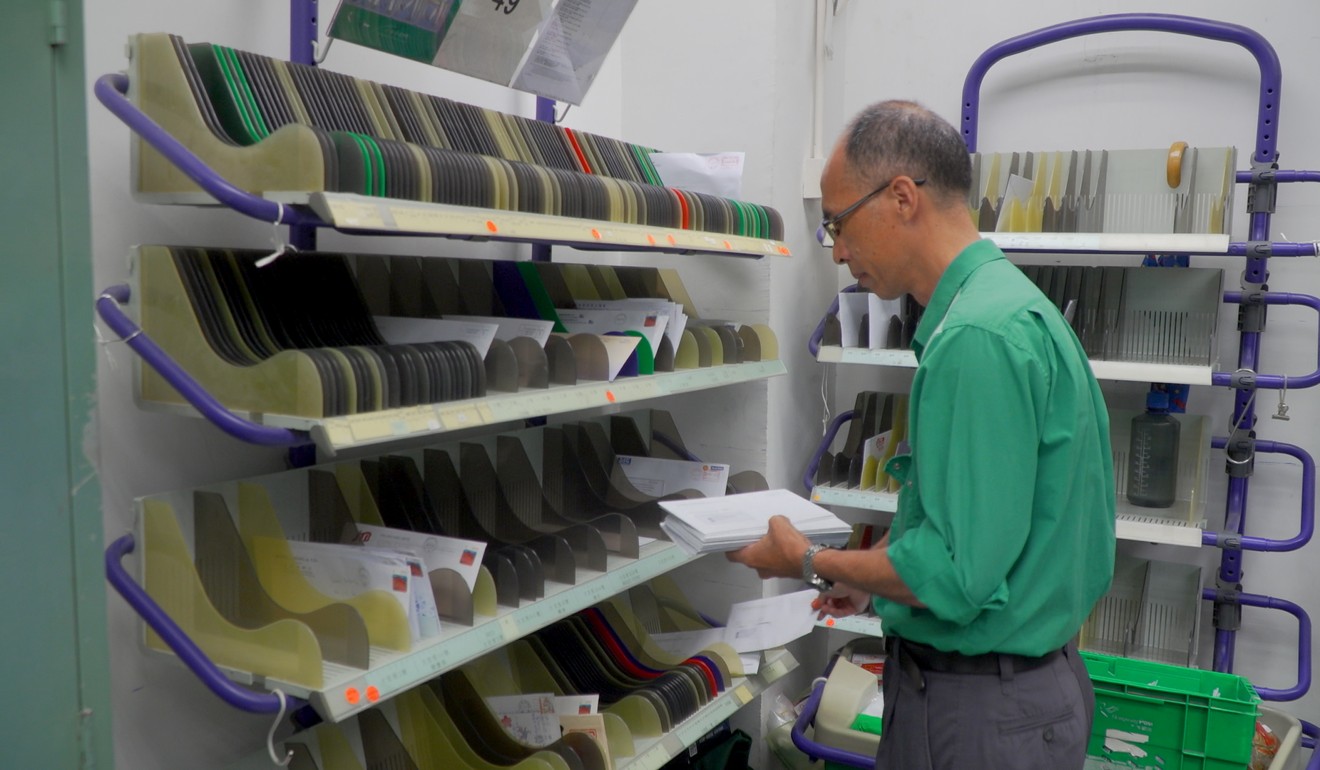 "Items that cannot be sorted will be stored for up to five months, and if unclaimed they will be confidentially shredded by our contractor. Saleable items will be sent to the [government's] Logistics Department and auctioned," says Hankie Cheung, senior manager at CMC.
Meanwhile, the letter we posted earlier in Wan Chai has arrived on the third floor of the Kowloon Bay facility. The last process involves sorting letters according to the area in which they will be delivered the following day. This is also done by machine, based on the information stored in the bar code.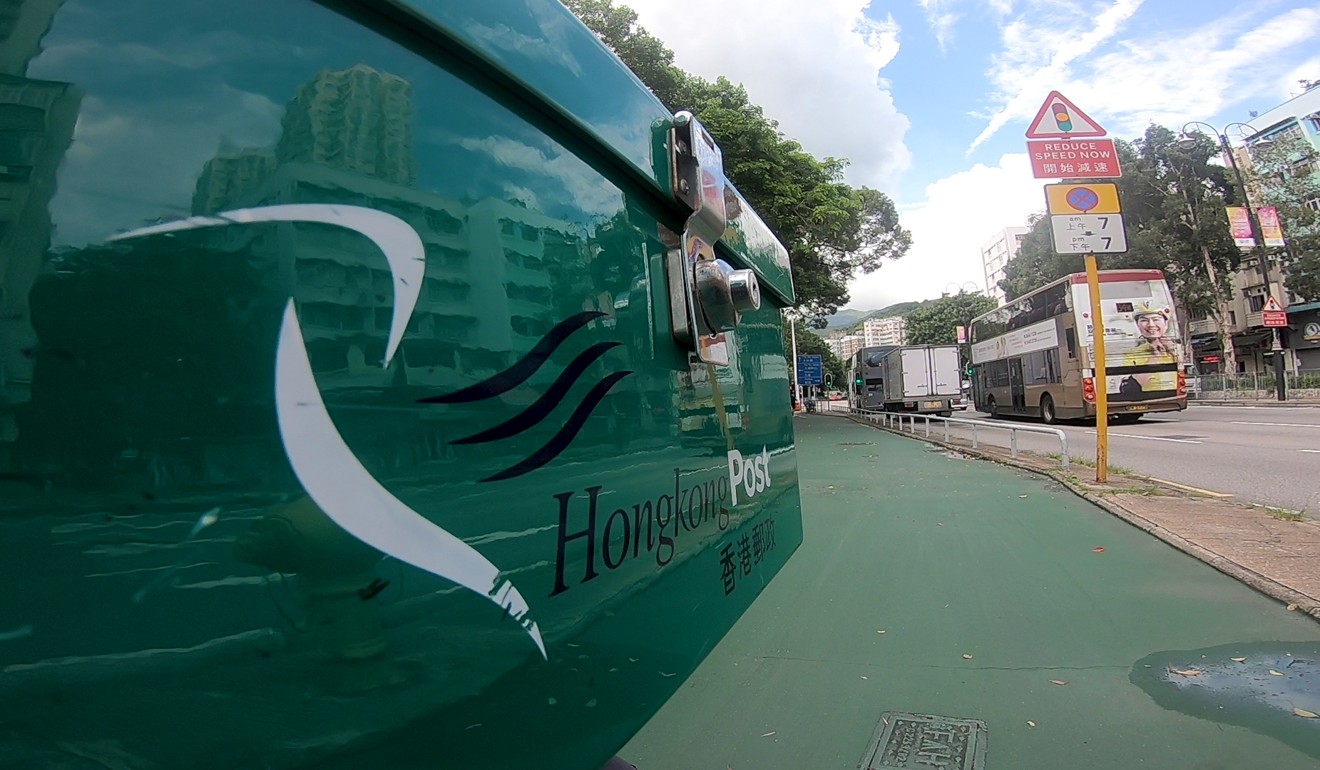 At 6.45am the next day, a truck containing our letter arrives at the Tai Po delivery office, where the letters are arranged manually according to each postman's beat.
Our letter is being delivered by Fung Kam-ming, 55, who has spent the past 30 years working as a postman. He recalls the many changes he has seen in the postal service over the years.
"I used to deliver more letters to homes in the past, but now we have more online shopping parcels," says Fung.
After an hour of manual sorting, our letter is placed in a bag along with scores of others, and loaded onto Fung's bicycle – one of 100 owned by Hongkong Post. Fifteen minutes later it arrives at the South China Morning Post's office on the Tai Po Industrial Estate – fulfilling Hongkong Post's pledge to deliver it within 24 hours.